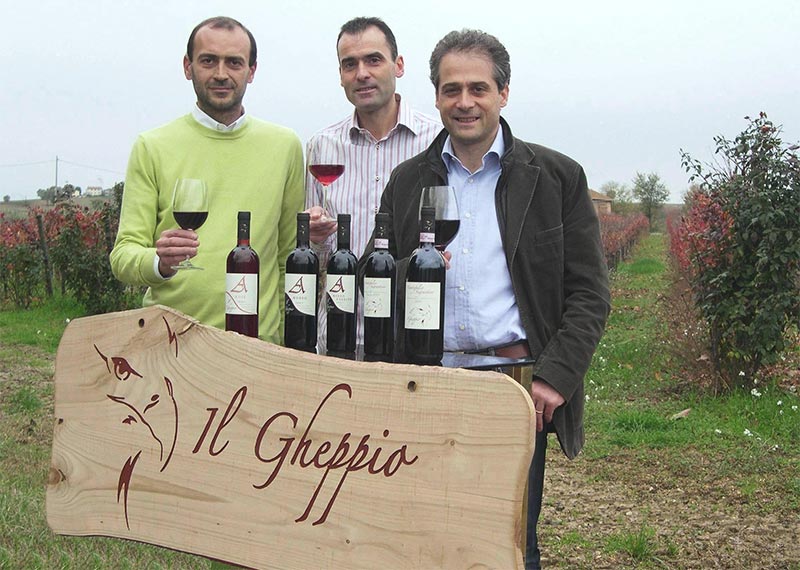 Since 1920
Winery ``Il Gheppio``
The winery Il Gheppio is located in the heart of Valle Umbra, in the municipality of Montefalco (province of Perugia), which is a territory that from more than 400 years offers the best conditions for the growth and development of an unique grape… Sagrantino.
The name of the winery testifies the inseparable link with the territory of Montefalco: the kestrel (Falco Tinnunculus) is the typical falcon used for hunting since the Middle Ages. And it is in honor of this raptor that Frederick II of Swabia gave its name to the city of Montefalco (before called Coccorone).
By re-tying the threads of a family tradition dating back to the early 1900s,
we produce wines in purity with the Sagrantino grapes, with the aim of giving back the qualities of intensity and frankness of the wine to those who choose us, through a scrupulous work in the vineyard and a careful vinification to keep his natural talent.

The History of our winery
We are a family business, we don't make use of the advice of professional agronomists and oenologists: everything is followed directly by us owners. The philosophy is to produce "artisanal" wines that are different vintage by vintage, and that reflecting the seasonal and meteorological trend that the vineyard has experienced from spring to harvest, which generally takes
place in October. This means that our wines could have differences depending on the vintage, regarding the richness of aromas, the color, or the acidity: therefore, those who expect to have an equal and constant wine for all vintages will be disappointed. On the other hand, we are sure that those who are looking for good sincere and non-approved wines, will be pleasantly impressed.
Other wines and products
Umbria Rosso IGP
Umbria Rosato IGP
Aquavit
The aquavits are the result of the distillation of wine from Sagrantino grapes of our production. The types are:
White aquavit
aquavit Italian BRANDY
The new productions are being distilled